Background:
AT&T has a long history of supporting the African American community and for the past ten years the company has celebrated Black History Month with the AT&T 28 Days program. Since its inception, the program has taken many forms, from speaker series to a digital content hub.
2018 marked the 10th anniversary of the program and Sanders\Wingo was tasked with managing the entire program, creating both the content and the advertising. Last year, the agency only managed the advertising portion.
Challenge in a nutshell:
Create a digital/social-centric campaign to connect with mainly millennial African American consumers. The campaign needed to include a video series to be hosted on att.com/28days and leveraged on social media to direct traffic back to the microsite. Additionally, create all the advertising around the program (TV, banners, print, radio, social assets).
Objective in a nutshell:
Increase AT&T 28 Days microsite engagement over prior year campaign by 15%.
My role:
Main POC for clients and partner agencies
Led calls with partners (internal and external) and clients
Worked with internal partners to ensure they had all the tools and information needed to develop creative and strategy
Created weekly reports with information gathered from agency partners, extrapolating data to craft a cohesive story
Provided historical perspective and direction having worked on this campaign the year prior
Created a comprehensive digital creative tracker on Google to help internal partners as well as media agency/AdOps with asset trafficking
Created real-time deliverables grid and content rollout plan for all agencies to be aligned at all times
Execution in a nutshell:
We developed a concept called "History By Us - Black history told by those making it" and worked with Fullscreen to secure African American millennial influencers as well as two filmmakers who had been part of AT&T's Hello Lab Mentorship Program, to tell lesser-known but important stories of historical Black figures in the form of entertaining videos. Additionally, we worked with an AA illustrator to bring to life additional historical figures for additional written content for the site. The content was being released weekly, so consumers returning to the site could experience new content throughout Black History Month. Additionally, we did a soft launch at the NAACP Image Awards on MLK Day (1/15/18), for which we had a teaser TV spot and digital video, as well as teaser content on the site to entice consumers to come back in February to learn about the eleven historical figures we featured on the microsite.
Results:
Final campaign performance metrics from all the teams are not yet available, however, below are campaign-to-date highlights:
CTR outpacing last year's by 5.5X, so when consumers saw the ads, they clicked en masse
Despite spend decreasing 75%, paid social performed well above benchmark KPIs with an engagement rate (ER) at 1.2X above benchmark and 1.3X more efficient CPM than benchmark.
Organic social ER is 2.9X higher than 2017
Time on site increased by 1.74X (4:49 vs. 2:46 in 2017)
Bounce rate has decreased significantly (73% vs. 85% last year in 2017)
Overall, despite the the shift in media focus compared to last year, the campaign significantly outperformed last year's in terms of engagement. The content had a higher production quality and was more entertaining, and consumers spent more time on the site navigating the different pieces of content.
Creative highlights:
Campaign Videos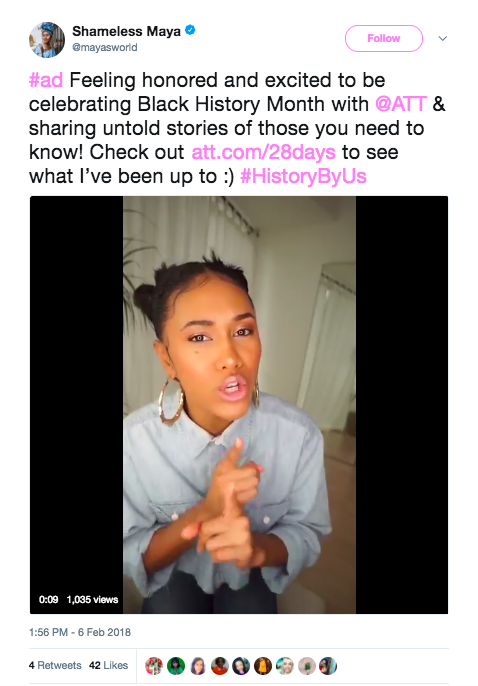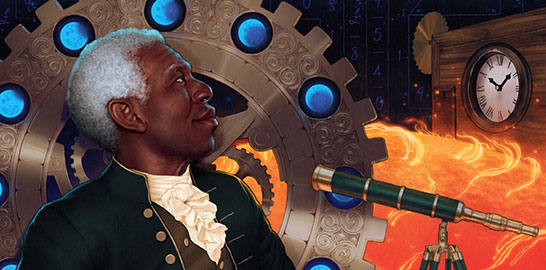 We created six articles around lesser-known African American historical figures and worked with an illustrator to create images of each one.